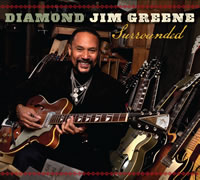 NEW ALBUM AVAILABLE NOW
This recording calls to mind a modern day Robert Johnson, Tampa Red, Bo Carter or Blind Willie McTell playing with a trio of horns and a solid rhythm section.

WELCOME
Welcome ladies and gentlemen and thank you for visiting my new website. Please visit often for updates, additional live appearances and for the latest reviews.